Last Saturday the kids and I headed out to my Mom's while Brian was at the station.
After Silas got home we went down to Great Grandpa's barn to see the new baby,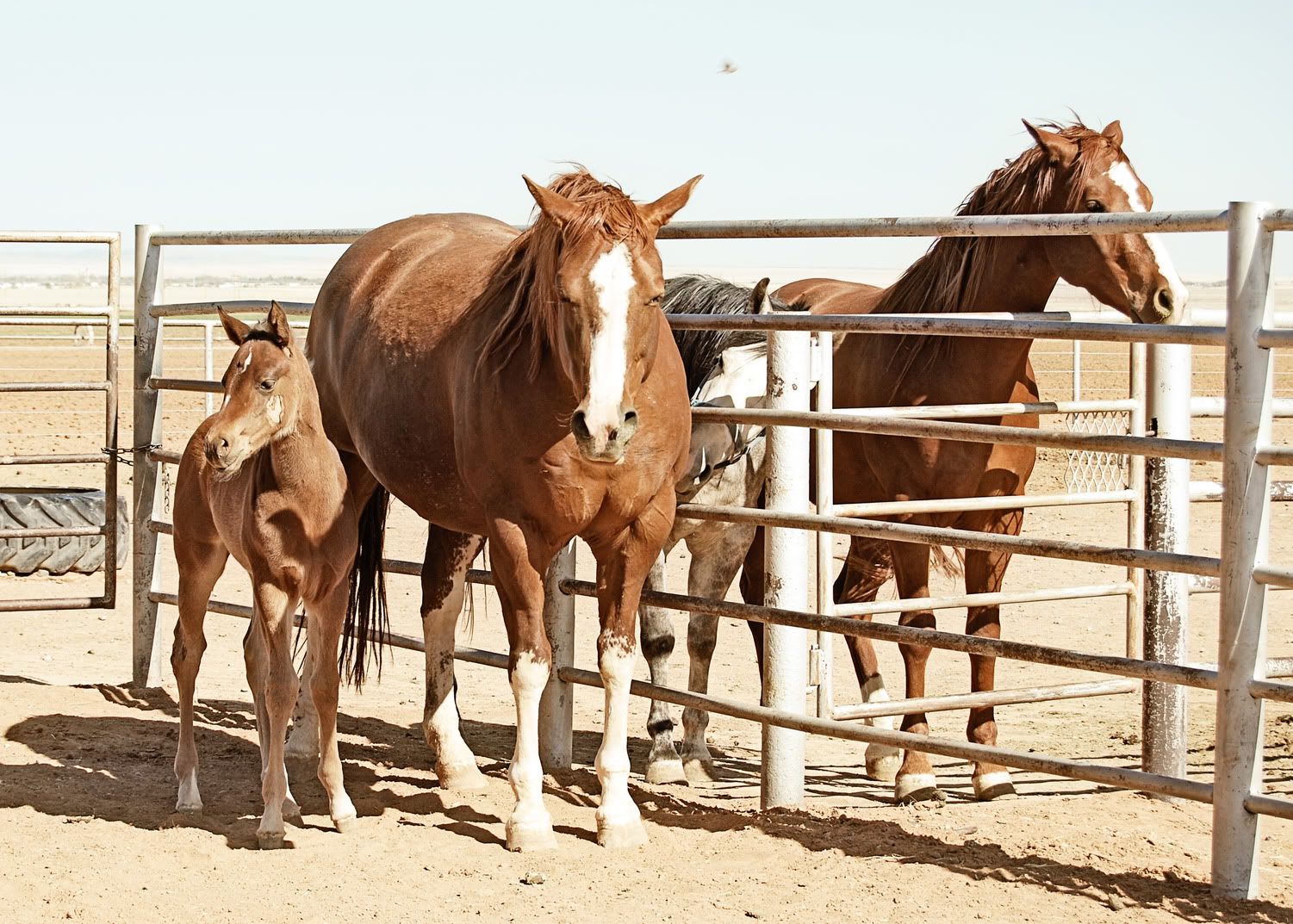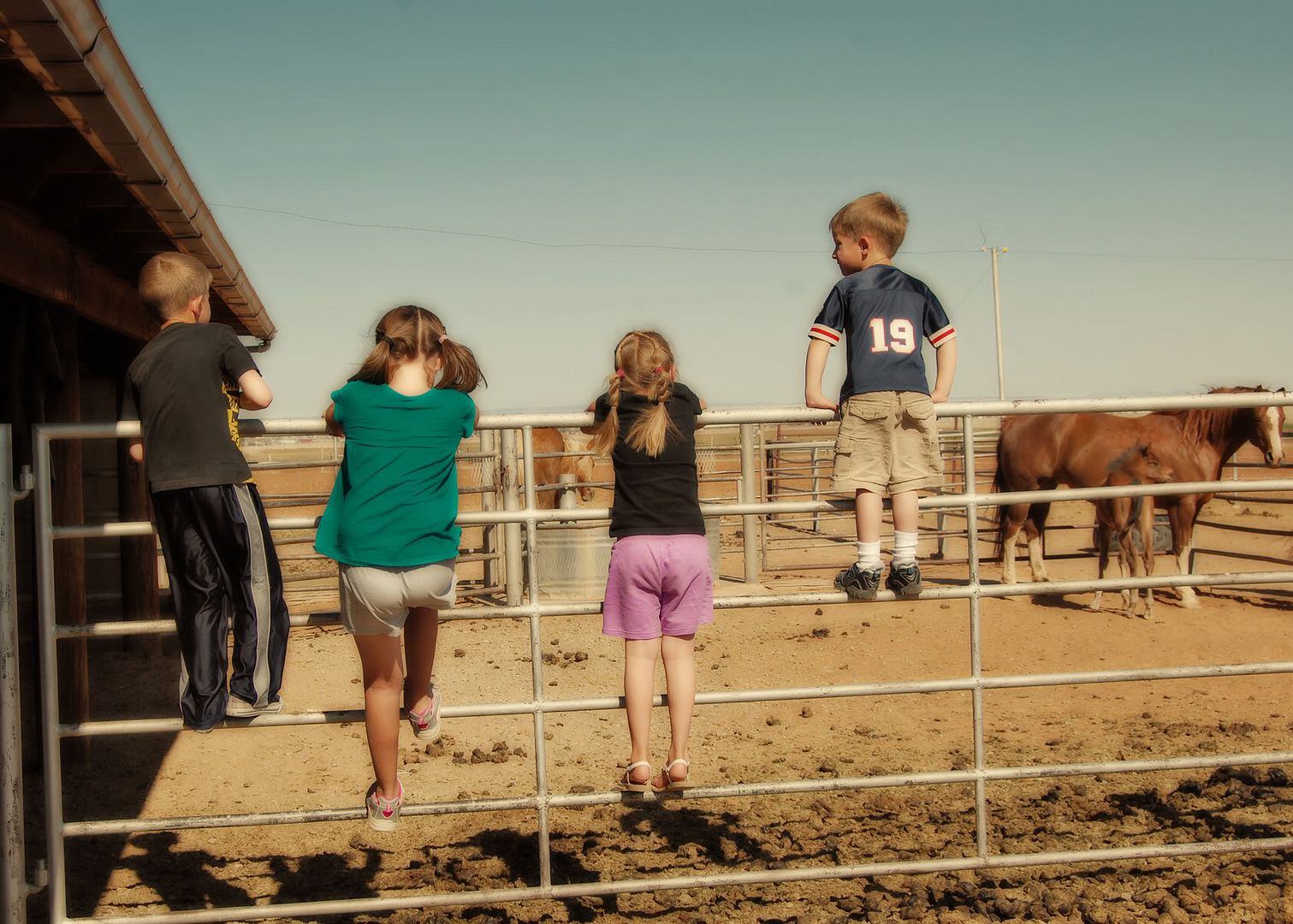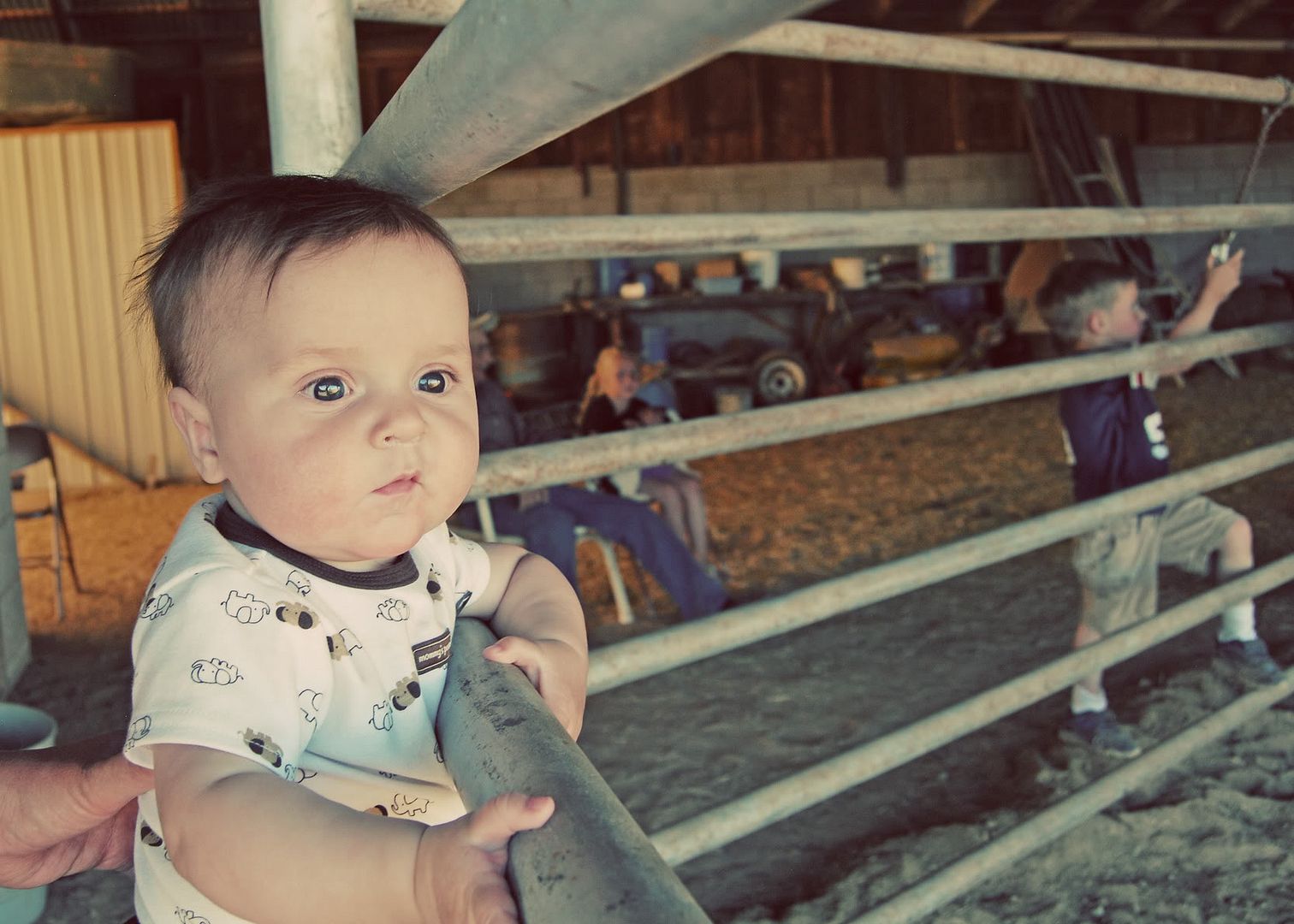 Hayley was so excited to get to ride by herself.
They were in the round pen most of the time,
but she even got to ride in the wide open spaces for a bit.
Gage and Bode thought it was fun to get Popcorn going!
It wasn't even a trot, but the boys were sliding off and having fun!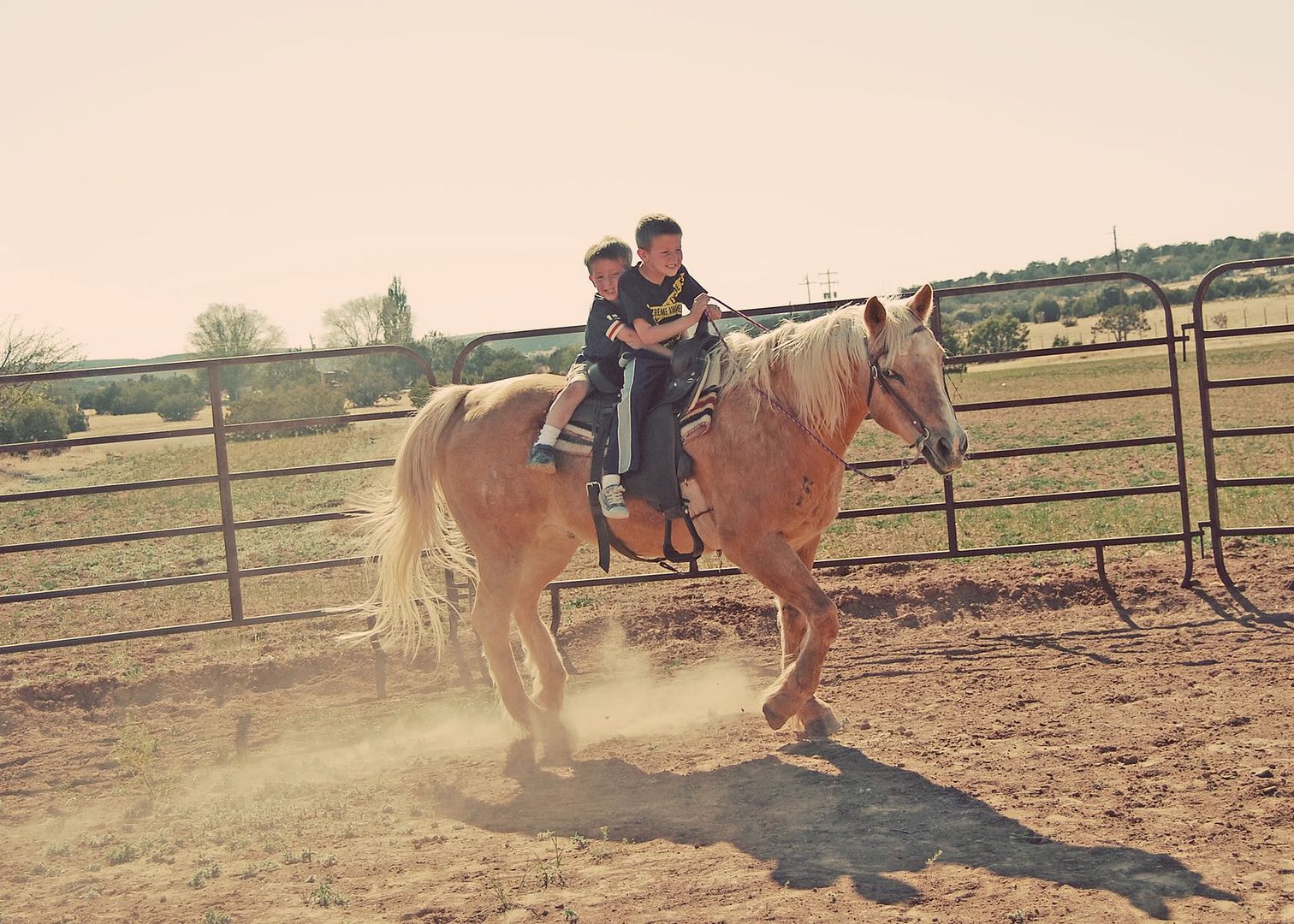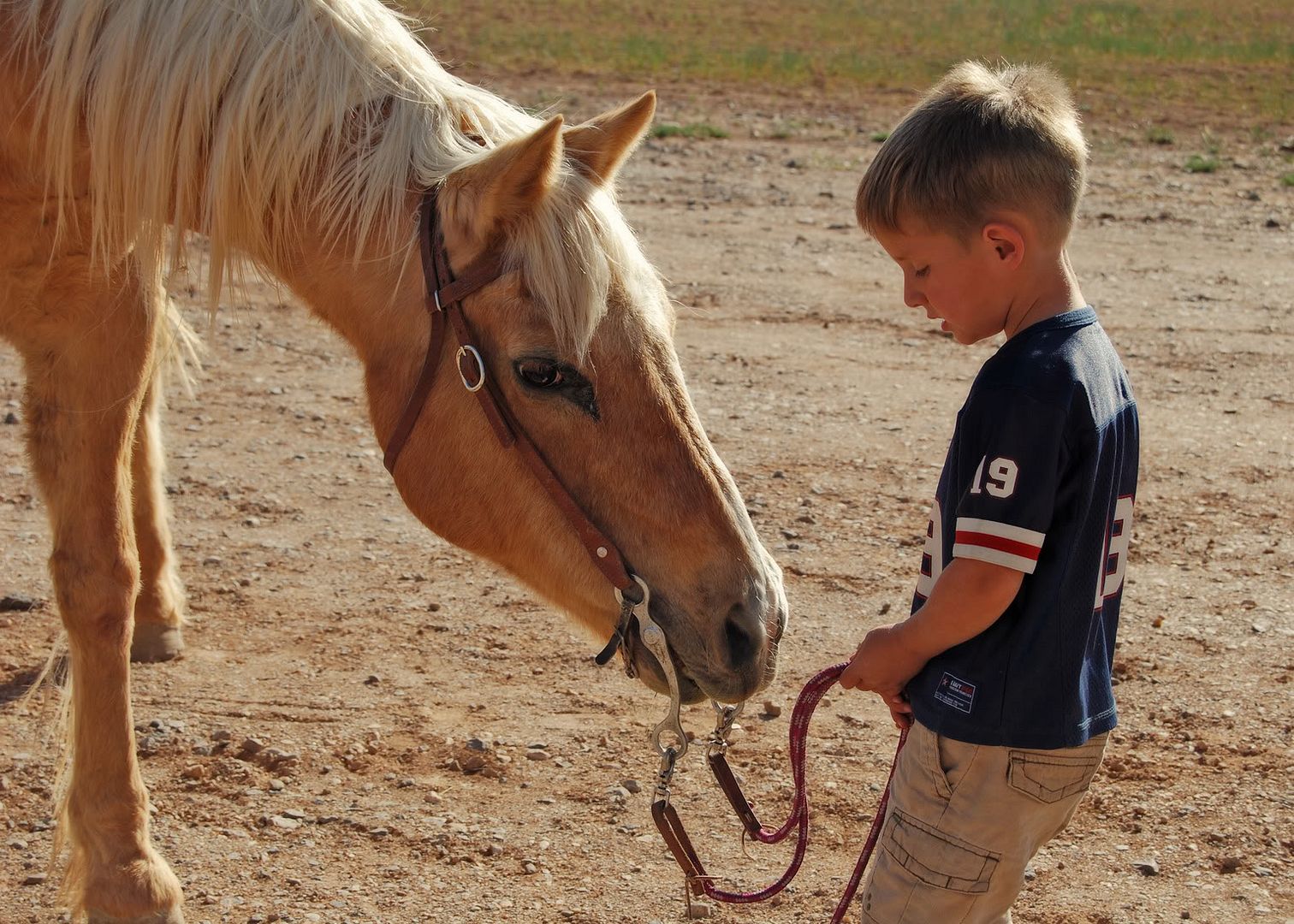 Silas even showed the kids how to mount the horse!